8 Survivor Pups In Search of A Forever Home
 These dogs have been through a great deal, or are living with a disability, and doing so with a smile! Have a peek at these eight survivors and share their stories, together we can #SaveASurvivor!
1. Fast Eddie
Male, 6 years, Min Pin Mix
A Purposeful Rescue
Los Angeles, CA
FAST EDDIE IS AMAZING! So amazing that the shelter volunteers and staffed raised money to buy him a set of wheels! He's a SUPER STAR and has no idea that his back legs are a bit wonky! He slipped those wheels right on and was off and running! FYI he still has feeling in his hind legs and we believe in time, with physical therapy he will regain use of them. In the meantime he is happy as can be living in his foster home in Ojai!
---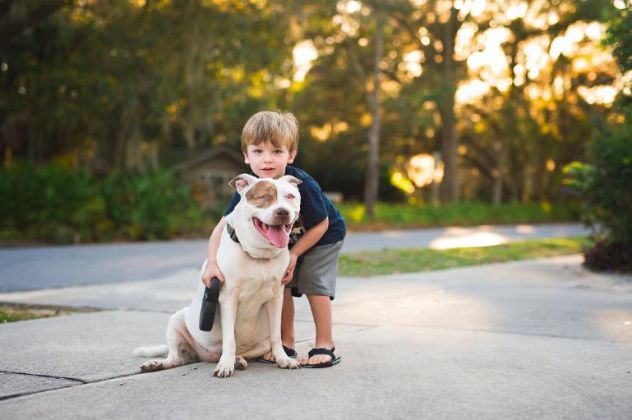 2. Dolly
Female, 9 Years, Lab-Pit Mix
Social Tees Animal Rescue
New York, NY
Dolly is a truly remarkable soul. This girl has a loving, trusting energy that emanates from her and warms everyone she meets. Dolly is 9 years old and about 40 lbs. We rescued her from a family that was about to dump her because she had gone blind. She had one of her eyes removed last year, and while she can't see she gets around very well… she just bumps into things once in a while and needs some guidance.
---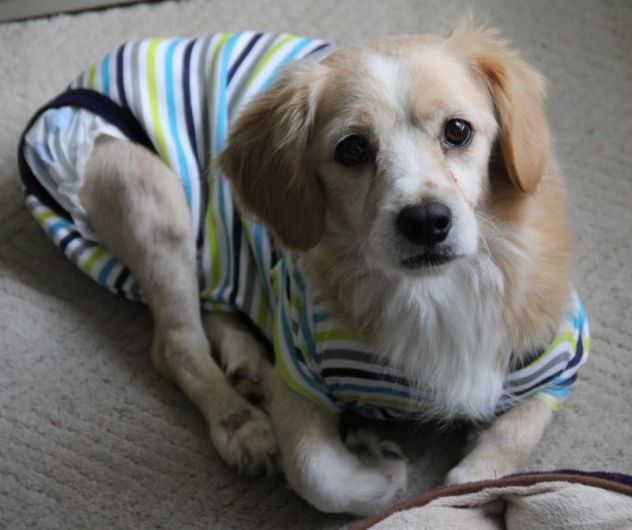 3. Jag
Male, 3 years, Spaniel Mix
Kennesaw, GA
Mostly Mutts
I'm a super sweet, happy and full of life kind of dog! I have no use of my back legs but I don't let it get me down! Don't bother telling me I can't walk, as I can skootch along easily to get where I want to go. My foster dad made me a new wheelchair which will come with me when I'm adopted, as I love to go for walks and even run around a bit with my people. We'll be the stars of the neighborhood.
---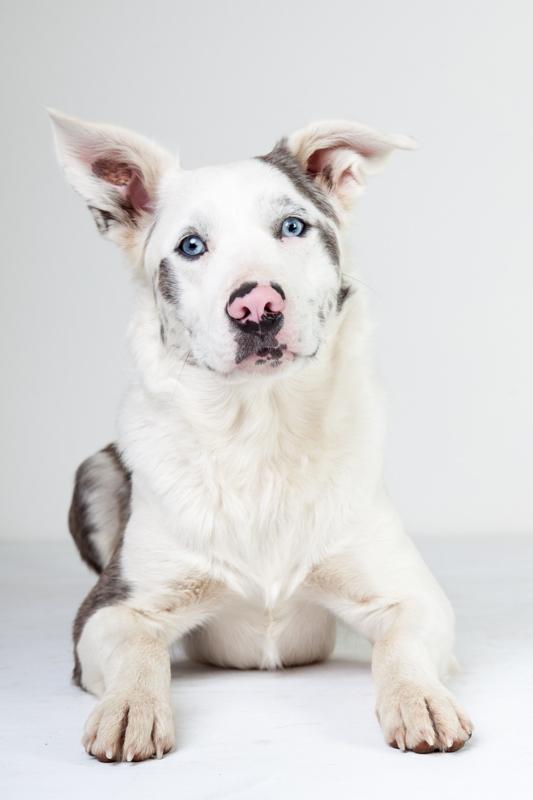 4. Bo
Male, 9 months, Australian Shepherd/Cattle Dog/Catauhula mix Portland, OR
Deaf Dogs of Oregon
Meet Bo! He is a deaf puppy – full of energy and love. He is very smart and willing to learn. He LOVES the frisbee and can already catch it from a distance. He will need lots of attention, exercise, and stimulation to keep his smart mind busy and would make an excellent agility dog. He would love to do any and all activities, hiking, beach, running, as long as he is with you and getting the attention he craves. Bo is deaf, but that doesn't slow him down!
---
5. BayMax
Male, 7 months, English Mastiff
Marley's Mutts
Tehachapi, CA
Baymaxis a perfect example of an English mastiff and is approximately seven months old and not quite hundred pounds and does not have eyes. When shelter staff reached out to us he was in significant pain from genetic conditions that affected his eyes.
Both of his eyes were surgically removed and he's feeling very much like a typical puppy now. Baymax loves to wrestle with other dogs and will gladly climb on your lap and wrestle with his people if given the opportunity. His lack of vision doesn't affect his personality at all, he is completely happy.
---
6. & 7. Madison & Tommy
Bonded Pair, 9 & 13 years, Brussels Griffon
National Brussels Griffon Rescue
Columbus, OH
Madison and Tommy's paws had endured many a cold day and night before they came into NBGR's care. They were kept in an outside pen most of their lives. Despite the lack of socialization, Madison is a loving, happy, hard of hearing 13 yr. old, 13 lb. very sweet girl who spends her time caring and watching out for her 9 year old companion, Tommy, who is only 8.9 lbs. and almost blind. How touching that a dog treated so badly would be able to show such compassion to another dog. What a pair! Together they use each other to find their way.
8. Splinter
Male, 10 years, German Shepherd
Pal's Palace
Chicago, IL
This boy might very well be the sweetest animal on the face of this earth! Splinter lived on the end of a chain in Kentucky for his entire life. He was completely bald with mange, starved near death, heartworm positive, and his ears and tail had frostbite. He was barely able to stand or lift his head when he was rescued. It's taken months of loving care, blood transfusions, and a lot of medical intervention to bring him back to life.
For more heartwarming rescue tales, be sure to tune in Saturdays and watch Save Our Shelter on The CW, part of One Magnificent Morning. Check here for local listings.